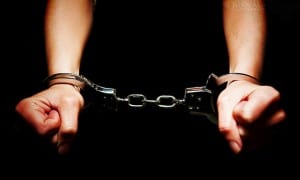 The other day my 7 year old son came to me and said it hurt when he moved his leg in an unusual way.  I looked at him, wondering why he would want to move his leg that way and replied, "Then don't do it."  He seemed happy with the answer and walked away.
I immediately thought about how often we do things in our everyday lives that cause us pain and we continue to do them, usually without thinking about it.
This is one of the many ways we lead comfortably uncomfortable lives.  We think it's just "the way things are" without questioning anything.  This is how we sleep walk through life.
Do any of the following sound familiar?:
Saying yes to every other request people make of our time, knowing that we're already over-scheduled and stressed.
Living without a daily schedule or routine and wondering why we can't get much accomplished and being frustrated about the whole situation.
Spending money on things we want but don't really need and wondering why we can't make ends meet.
Blaming the other person for our unhappiness in a relationship which only causes the relationship to further deteriorate.
Eating and drinking crap and wondering why we have no energy or can't lose weight.
Allowing our monkey mind to convince us that we're not good enough or don't deserve a better life, forcing us to play small.
waking up
In order to add more happiness to our lives, we need to slow down and notice all the painful things we do to ourselves and consciously make different choices.
Frequently our monkey mind is there to tell us why a different choice may work for other people but it just wouldn't work for us. 
The monkey mind is also the master of limiting beliefs telling us why we're not good enough for great things, why we don't deserve happiness, why we can't do things that others can.  Obviously it's all a bunch of BS but we let the monkey rule our lives all too often.
It doesn't take long to look around and find people in situations much worse than our own who have made different decisions and taken different actions leading to the results we want or much better.  Actively doing this is a great way to burst our bubble of resistance to change.
You are not your mind.  Your mind is trying to keep you safe and any change seems like a threat, even if it really is in your best interest.
A different choice may initially seem painful but that pain comes from steering yourself out of the giant ruts you've created in your life.  The deeper the rut, the harder the turn.
Ask yourself:  What's the worst thing that could happen?
You might just bring a little (or a lot) more happiness into your life and move yourself closer to living your dreams.
simple steps
For the remainder of the day today, notice what is causing pain in your life.
What are you frustrated, stressed or angry about?
Pick one thing and ask yourself what decisions you made to put yourself in that situation.  You may not be able to control other people or situations but you made a choice to be where you are and act the way you do.
What thoughts are keeping you stuck?  What will happen if you make a different choice?
Now make a new decision.  A new choice.
What is one small thing you can do differently that might lead to a more favorable result?
Do it.
If it works, keep doing it.  If it doesn't work, stop and make a different choice.
Where are you making a different choice in order to bring more happiness into your day and your life?
---
The Mindful Living Guide
Enter your name and email below to receive The Mindful Living Guide and the latest from the blog. You know your life will be better for it.
---
Having trouble focusing? Here are my secrets and those of 36 other very smart and focused people: 99 Smart Ideas: How to Focus: 37 Experts Reveal Their Best Tips.
---
Hear the story of my life on the Join Up Dots podcast! http://bit.ly/jud-465
David and I discuss what was going on in my head when I left a great job in Boston to venture west and into the unknown to create the life of my dreams.  We also discuss my approach to life that anyone can adopt that keeps me happy.  Check it out HERE!
---
Find out how to easily (and happily) manage your weight and improve your health with mindfulness using the Mindful Body Program.
---
Like what you read?
If so, enter your name and email below to get your FREE copy of my comprehensive guide to inviting more joy, peace and happiness into your life. You'll also be the first to receive updates and news in the Simple Mindfulness community. Just enter your name and email below: